It can be acknowledged that charity is part of the foundation from which Mark Masonry rises.  It was from this perspective that the Provincial Grand Master and the Provincial Executive considered it appropriate to celebrate the Centenary of the Durham Mark Province with a Centenary Project which would benefit the Community.  The young of today are our future, so in celebrating 100 years of our past, the Centenary Project is aimed at helping our future. 
The Centenary Project was set up to allow every Lodge in the Province nominate a worthy cause which would benefit children or young people.  The aim of the Centenary Project was to raise enough funds through the generosity of Mark Masons and their Lodges to enable a significant grant to be awarded to those causes.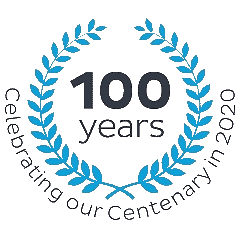 A message from Roy Neville, the Provincial Grand Charity Steward.  January 2021
As the Centenary Year for the Province of Durham Mark Degree comes to a close, it is a timely moment to look back and enjoy the success of our Centenary Project.
Unfortunately, fate dealt the world a cruel blow in 2020 and in most respects, it would be a year to forget. However, I am pleased to report that our Centenary Project, to allow every Mark and Royal Ark Mariner Lodge in the Province to nominate a cause or charity which would benefit children and young people, to receive a grant of £1000, was completed in the early part of the year.
The idea was to support generally small local groups to which this sum of money would make a real difference and how gratifying it was to see Durham Mark Masons rise to the occasion by making suggestions covering a wide range of activities.
The project was partly financed by the magnificent support of Mark Masons given to Past Deputy Provincial Grand Master, Frank Rankin with his Centenary Fund Appeal and partly by the Province of Durham Mark Benevolent Fund which also administered the Centenary Project.
The only downside was that, because of the pandemic, not every Lodge was able to produce a presentation photo so that our booklet showing the presentation of all 64 cheques has had to be temporarily suspended.
The following is a list of Lodges and their nominated cause or charity.  The first list is for Lodges of Mark Master Masons and the second list is for Royal Ark Mariner Lodges.
Lodges of Mark Master Masons
| Lodge Number | Lodge Name | Nominated Recipient |
| --- | --- | --- |
| 39 | Eclectic | Springwell School, Hartlepool |
| 122 | Percy | Friends of Egglescliffe Music |
| 124 | Union | Karen Shiel School of Dance |
| 250 | Darlington | In 2 |
| 293 | Industry | Gateshead Fell Cricket Club, Junior Section |
| 356 | Dunelm | Cheesy Waffles Project |
| 362 | Wouldhave Tyne Dock | The Jack Heath Club for the Mentally Handicapped |
| 596 | Auckland | Wear Valley Riding for the Disabled |
| 605 | Bede | Danielle Campbell Dance Enterprise |
| 701 | Jarrow | Waves Additional Needs Support Group |
| 718 | Ravensworth | Plains Farm Amateur Boxing Club |
| 740 | Harte | Karen Liddle School of Dance |
| 761 | Hackworth | 2505 Squadron RAF Air Cadets, Bishop Auckland |
| 778 | Barnard Castle | Teesdale Community Resources Hub |
| 827 | Unity | In Your Face Theatre Group |
| 846 | Steadfast | Dene Valley Community Partnership |
| 854 | St. Andrew's | 1409 Consett Squadron Royal Air Force Cadets |
| 860 | Bernard Gilpin | Houghton Area Youth Brass Band |
| 896 | Clavering | Blaydon Rugby Football Club Under 14's |
| 925 | Moseley | St John Ambulance Cadets |
| 929 | William Todd | The Angel Trust |
| 930 | Castle Eden | Peterlee Pathways |
| 981 | Spennymoor | The Oaks Secondary School |
| 1015 | Ernest Dixon | 111 Squadron Sunderland Air Cadets |
| 1055 | Penshaw | 3rd Washington Scout Group |
| 1093 | St. Lawrence | Butterwick Children's Hospice |
| 1106 | Walton | Natural High Theatre Group |
| 1112 | Elevation | 1st Dipton Scout and Guide Group |
| 1145 | St. Aidan | Delves Lane Boys Brigade |
| 1151 | Cestria | Oxclose Basketball Club, Washington |
| 1269 | Ambrose Crowley | Dunston Silver Band Youth Section |
| 1271 | Shipley | Salvation Army Gateshead Youth Section |
| 1274 | Staindrop | 1st Staindrop Scouts |
| 1492 | Durham Installed Masters | 1507 Squadron RAF Air Cadets, Chester-le-Street |
| 1511 | St. Thomas | Friends of Horizons Specialist Academy Trust |
| 1551 | Stanhope | Weardale Young Farmers Club |
| 1560 | Ferryhill | Little Treasures Autism Charity |
| 1626 | George Washington | Valley Road Academy |
| 1714 | Ryton | The Hub at Barmoor |
| 1806 | Chief of the Builders | Whickham Fellside Youth Football Club |
| 1820 | Durham Provincial Grand Stewards | Youth Connection |
| 1936 | Indaba | 27th Darlington Scout Group |
| Lodge Number | Lodge Name | Nominated Recipient |
| --- | --- | --- |
| 39 | Eclectic | Hartlepool Sea Cadets |
| 122 | Stockton on Tees | Stillington Song Group, Stockton |
| 124 | Union | Kianan Karate Kai Club |
| 250 | Darlington | 1st Darlington Girls Brigade, Cockerton |
| 293 | Industry | 1313 Whickham Squadron Air Training Corp |
| 356 | Dunelm | Durham Razzamatazz |
| 362 | Rockcliffe | Nu Dance |
| 605 | Bede | The Buzz for Girls |
| 761 | Hackworth | New Shildon All Saints Scout Group |
| 778 | Barnard Castle | Teesdale District Scouts |
| 854 | St. Andrew's | Stanley Starz |
| 860 | Bernard Gilpin | Casa Performing Arts |
| 896 | Clavering | Dunston Activity Centre |
| 925 | Moseley | Skills4Work |
| 930 | Castle Eden | Horden Amateur Boxing Club |
| 981 | Spennymoor | Solan Connor Fawcett Family Cancer Trust |
| 1055 | Monument | St John Ambulance Gateshead Cadets and Badgers |
| 1112 | Elevation | Catchgate Community Football Club |
| 1492 | Durham Installed Commanders | Aukestra |
| 1551 | Stanhope | 1st Stanhope Cubs and Scouts |
| 1714 | Ryton | The Gaffers, Crawcrook |
| 1806 | Chief of the Builders | Sunday 3 Youth Group |