Interested in joining the Mark Degree?
The Mark Degree is an important Order for many reasons, next to the Craft and Royal Arch it is the largest of the Masonic Orders and has stood the test of ages.   It builds on and develops the stories told in the 2nd and 3rd Degrees in the Craft.
The Mark Degree is one of hope and encouragement and the ritual is built upon a single verse of Psalm 118, "The stone which the builders rejected has become the headstone of the corner".   It deals with the building of King Solomon's Temple and the various Craftsmen employed, but its real message is one of contemplation of human strength and weakness.
Why join Mark Masonry? the big question
So, how do you become a Mark Mason and make your MARK in life?
First, you have to be a Master Mason, if you're not a member of a Mason's Lodge you will have to join Freemasonry and details can be found on the Provincial Grand Lodge of Durham website.
If you are a Master Mason, your next step is to FIND A MARK LODGE NEAR YOU and make contact or, you can fill in the contact form with your details and we will get back to you.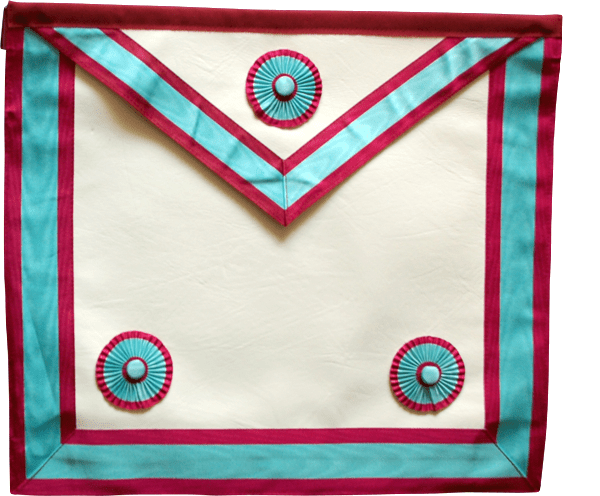 You may be wondering, why the blue and red on this page?
The answer is that these are the colours that are normally associated with the Mark Degree.

They can be seen in the ribbon around the Mark Mason's apron