In recognition of a lifetime of service and dedication to the Crown and the nation by His Royal Highness, The Prince Philip, Duke of Edinburgh, a decision was made in April by the Trustees of the Mark Benevolent Fund to approve a Major Capital Grant of £1.25m to support hospices in England and Wales.  This fitting MBF tribute benefits Durham hospices and neighbouring areas.
Every Mark Lodge was therefore invited to nominate a local hospice to receive a £1000 donation, wholly funded by the MBF, and the nominations have been co-ordinated by the Charity Stewards of each of the 41 Provinces. The hospices which have benefited from this heart-warming project, together with the nominating Lodges for the Province of Durham are shown below:
St Teresa's Hospice, Darlington £1,000
Willow Burn Hospice, Lanchester, Durham £4,000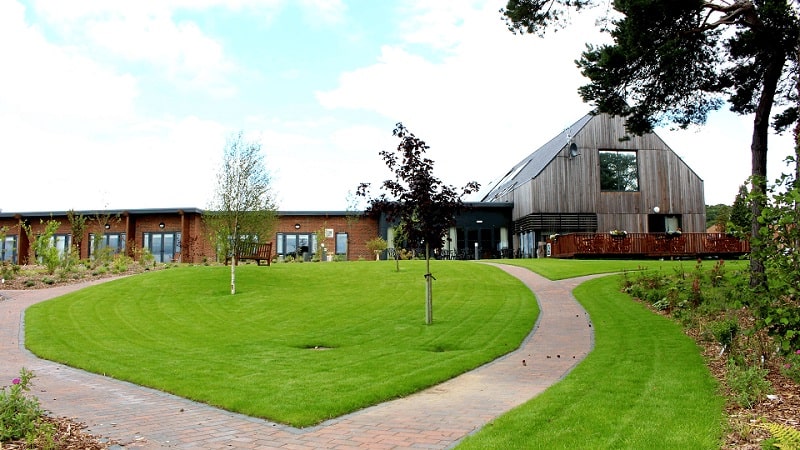 Nominated by:
Steadfast Lodge No 846
St Andrew's Lodge No 854
Elevation Lodge No 1112
St Aidan Lodge No 1145

Willow Burn Hospice is an oasis, right in the heart of the countryside; a small, hospice and community hub, which was founded over thirty years ago by two local women who recognised a need for improved end of life care for residents of rural County Durham.

https://willow-burn.co.uk/
St Benedict's Hospice, Sunderland £10,000

Nominated by:
Union Lodge No 124
Wouldhave Tyne Dock Lodge No 362
Bede Lodge No 605
Jarrow Lodge No 701
Ravensworth Lodge No 718
Unity Lodge No 827
Bernard Gilpin Lodge No 860
Ernest Dixon Lodge No 1015
Penshaw Lodge No 1055
Sportsman's Lodge No 1271

St Benedict's Hospice has provided free specialist palliative care to the people of Sunderland and surrounding districts since 1984. Care is provided by the NHS as part of South Tyneside NHS Foundation Trust and is also supported by St. Benedict's Hospice charity.

https://www.stbenedicts.co.uk/
Butterwick Hospice, Stockton-on-Tees and Bishop Auckland £10,000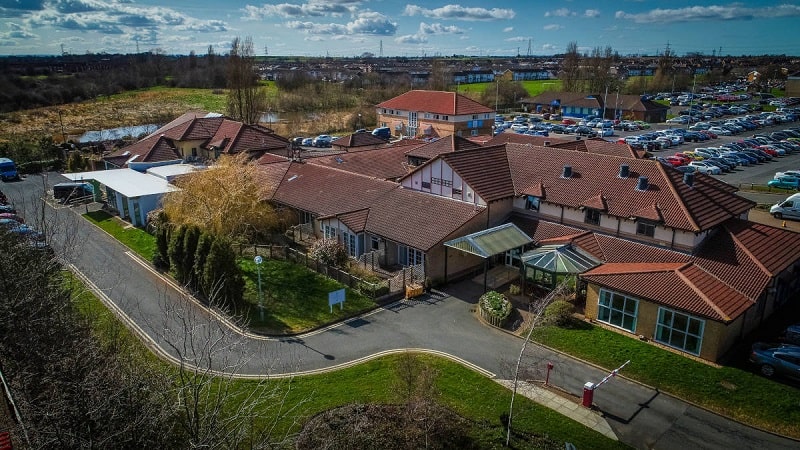 Nominated by:
Percy Lodge No 122
Darlington Lodge No 250
Auckland Lodge No 596
Hackworth Lodge No 761
Barnard Castle Lodge No 778
William Todd Lodge No 929
Walton Lodge No 1106
St Thomas Lodge No 1511
Stanhope Lodge No 1551
Chief of the Builders Lodge No 1806

Butterwick Hospice Care has become a highly respected and well-loved local charity that provides its special brand of care to thousands of people each year. Butterwick now provides help to people of all ages. Services are given free of charge to patients and their loved ones. The Hospice provides the highest quality of care and comfort and staff and volunteers believe passionately in its purpose.

https://www.butterwick.org.uk/
Alice House Hospice, Hartlepool £3,000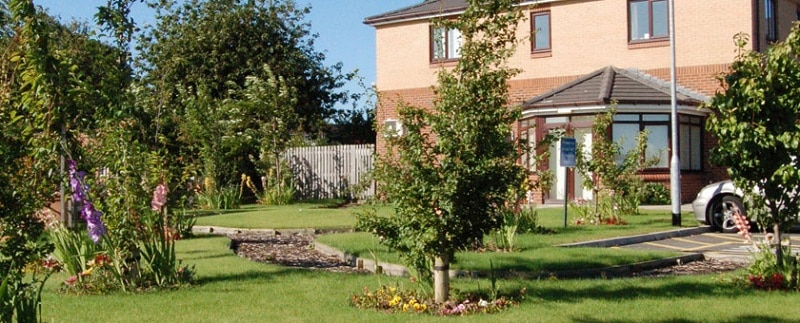 Nominated by:
Eclectic Lodge No 39
Harte Lodge No 740
Castle Eden Lodge No 930

Alice House Hospice exists to ensure people affected by a life limiting illness or the death of a loved one have the care, comfort and support they need. As the only adult Hospice in the Hartlepool and East Durham areas of the UK, our unique range of services make a vital difference to the lives of thousands of families each year.

https://www.alicehousehospice.co.uk/
St Cuthbert's Hospice, Durham £6,000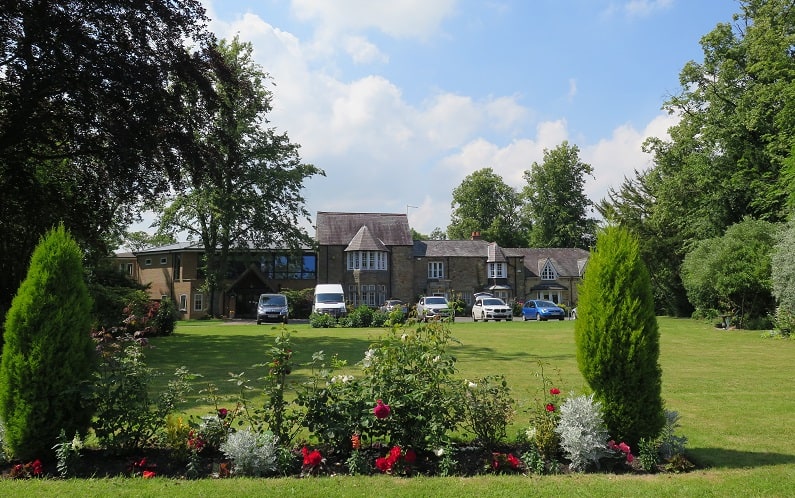 Nominated by:
Dunelm Lodge No 356
Moseley Lodge No 925
Spennymoor Lodge No 981
Cestria Lodge No 1151
Ferryhill Lodge No 1560
George Washington Lodge No 1626

St Cuthbert's Hospice first opened its doors in 1988 to provide services, free of charge, for those with advanced illness and those approaching the end of their lives. At the heart of St Cuthbert's Hospice is the individual who is seen as a unique person deserving of respect and dignity. The aim is to support each person, and their family and friends, helping them to make informed choices and decisions affecting their lives.

https://www.stcuthbertshospice.com/
Gateshead Hospice at Home, Gateshead £7,000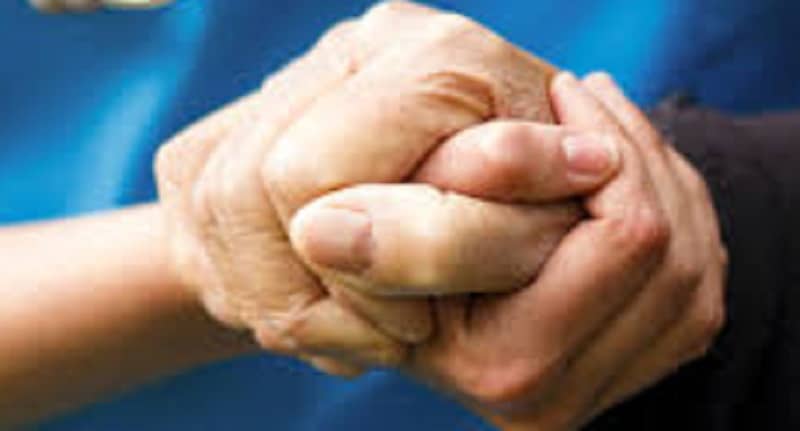 Nominated by:
Industry Lodge No 293
Clavering Lodge No 896
St Lawrence Lodge No 1093
Ambrose Crowley Lodge No 1269
Durham Lodge of Installed Mark Masters No 1492
Ryton Lodge No 1714
Durham Lodge of Provincial Grand Stewards No 1820

The Gateshead Hospice at Home service works in the community to provide 24-hour care and support for patients at the end of life and their families within the borough of Gateshead, through a large team of healthcare assistants supported by a wider team of specialist practitioners. It is managed by two nurse coordinators who assess patient and family needs to ensure the best package of care is put in place, providing the right support, at the right time and in the right place.

https://www.qegateshead.nhs.uk/hospiceathome
Durham Province Embraces the MBF Tribute
The Provincial Grand Master, Prof Denovan Keith Wilson, commented " We are absolutely delighted that the members of the Province have chosen to support these hospices. We are all aware of the toll that the pandemic has taken on charities across the country and hope that these grants will go some way to help enhance patient care and provide improved facilities for those in need and their families ".

The Chairman of the Province of Durham Mark Benevolent Fund, David Hanson, added " Having been personally involved in the delivery of much needed PPE equipment at the beginning of the pandemic, I have witnessed the extra burden imposed on the hospice movement and give this MBF initiative my whole-hearted support " .

A link to each hospice website is provided, or click on the small image if you would like to know more about them or consider supporting them.
More information on the Mark Benevolent Fund can be found here
More information on the charitable work of the Mark Master Masons can be found here